Partners

Our relations inspire trust
Our unique approach and our commitment to help our customers achieve their goals enables us to develop added-value customized IT solutions.
Architects, analysts and skilled developers
From the idea to the implementation of the IT solution, we will accompany you throughout the process. Our multidisciplinary team will offer alternatives to your questions to help you make decisions that will impact your business. We respect budgets and deadlines that we have identified with our customers.
Custom software development
Our development team have more than 50 years of experience in the development of custom software, programming and databases. In continuous training, they know the latest technologies. Whether for the design of a software or an application, you can expect to have a solution on the cutting edge of technology, and that will grow with your business :
Project management;
Knowledge of new technologies;
Proprietary software;
We will transform your ideas and concepts into a IT system that fit to your needs.
Our skilled developers have worked in different industries and business sectors. Their combined experience joined to the LOGICWARE approach allows us to create solutions that are easy to use, intuitive and efficient to help our customers improve their revenue / profitability and / or processes.
By developing your own software, you get a solution that fits your business needs.

Thanks to their expertise and experience, the Ixarys teams offer several value-added solutions. As well as their software development, Ixarys also offers four additional services.
We can provide efficient Security & EDM solutions. The confidentiality and the management of your files rest through a back-up system or by a secure server and customers' back-up. Those are effective services for SMEs, Municipalities and Self-Employed Professionals.
We also offer Auditing & Consulting in the IT security. Our solutions can include the creation of a secure range of products or the study and development of security tools/appliances. The selection of options we offer is wide, and generates strong added value to your business.
All the training is provided by the Ixarys team so that you can improve your competence in traceability and IT skills. You can also benefit from the implementation of quality processes.
Lastly, thanks to our service, you can protect your business (SME, warehouse, store) with IP Video Surveillance. The surveillance of your site is implemented by IP or 3G independent surveillance units.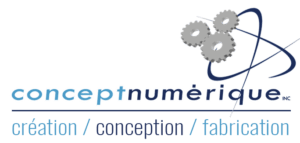 Industrial digital tablets

, ultra-resistant, Android 7.0, multifunctional, offering exceptional autonomy.

Leverage economic development!
Magog Technopole promotes the growth of innovative companies in Information and Communication Technologies (ICT).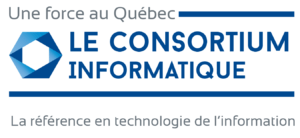 A strength in Quebec!
The Consortium de l'Informatique was born in January 2016 from an observation and a need: until now there was no consolidation of unified sectoral expertise in IT capable of offering SMEs, large companies and Quebec a full range of all information technology products and services – yet more critical today than ever before in increasingly competitive markets.

TOTALYMAGE is a 360 ° visual interactive tool that allows remote work in images of complex environments. This tool is used, among other things, for staff training, remote management of installations, their rapid and automated inspection, and for sharing the visualization of places with colleagues, customers and service providers. Coupled with Maintenance Directe, it allows you to visually navigate your facilities, see the status of assets in near real time, and initiate maintenance operations from the interface, without being on site.
Please do not hesitate to contact us to learn more or to request a demo.
For over a decade, FOCUS has been developing modular, location-based software that delivers tailored asset management solutions for customers. Our AVL software development efforts are built specifically for the construction, specialized transportation, and public services markets. Unlike many other fleet management companies, FOCUS is built on experience and long-term customer collaboration, contributing to a high retention rate and deep vertical industry expertise that contribute to lower TCO and higher ROI. Our technology provides best-of-breed software security and user performance, all within one single platform.