ACTIVITY AREA
Manufacturing
In general, our highly diversified customers in the manufacturing sector (wood, metal, composites, electronics, aviation, etc.) aim to increase their turnover and their net profits.
In addition, our customers need high-performance equipment to deliver the expected quality, at the best possible price, while avoiding claims for defective products.
However, like many companies, our customers face a shortage of skilled labor that increases the need to minimize workplace accidents (case of CNESST) to deliver their products at the best possible cost.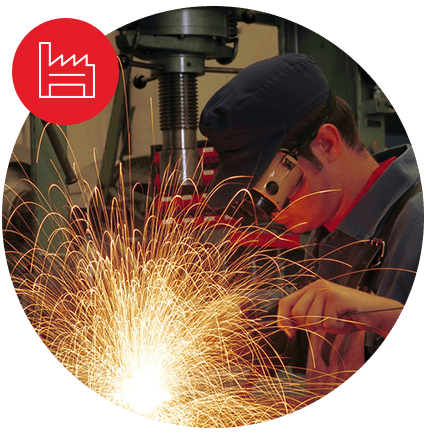 Problems vs profits
Maintenance Directe surveyed more than 500 users who spoke about the problems they were experiencing before the implementation of our maintenance software and the benefits that it has provided them:
PROBLEMS LIVED BEFORE IMPLANTATION

Breakage of equipment and production stops.

Work accidents due to poorly maintained equipment.

Shortage of manpower due to work accidents.
MAIN GENERATED BENEFITS

Optimization of the cost price by eliminating production stops caused by breakage.

Increase in net profits.

Reduction of CNESST cases.
Proposed solution
Our CMMS solution allows for better equipment maintenance planning to prevent breakage and prevent downtime while maximizing reliability, performance and, as a result, longer service life. Reducing equipment breakdown also minimizes the risk of food contamination. Save up to 50% of your maintenance costs.
In addition, less breakage maximizes staff time improving the working atmosphere and feeling of value of teams while reducing the risk of accidents. The staff is motivated, the productivity resulting from the increase in the profit margin of the operations. Better interview management allows you to invest more time and resources in growing your business.
Contact
Tell us about your needs!
FREE TRIAL VERSION
Experiment with our solution for free!
Find out how our solution can help your business!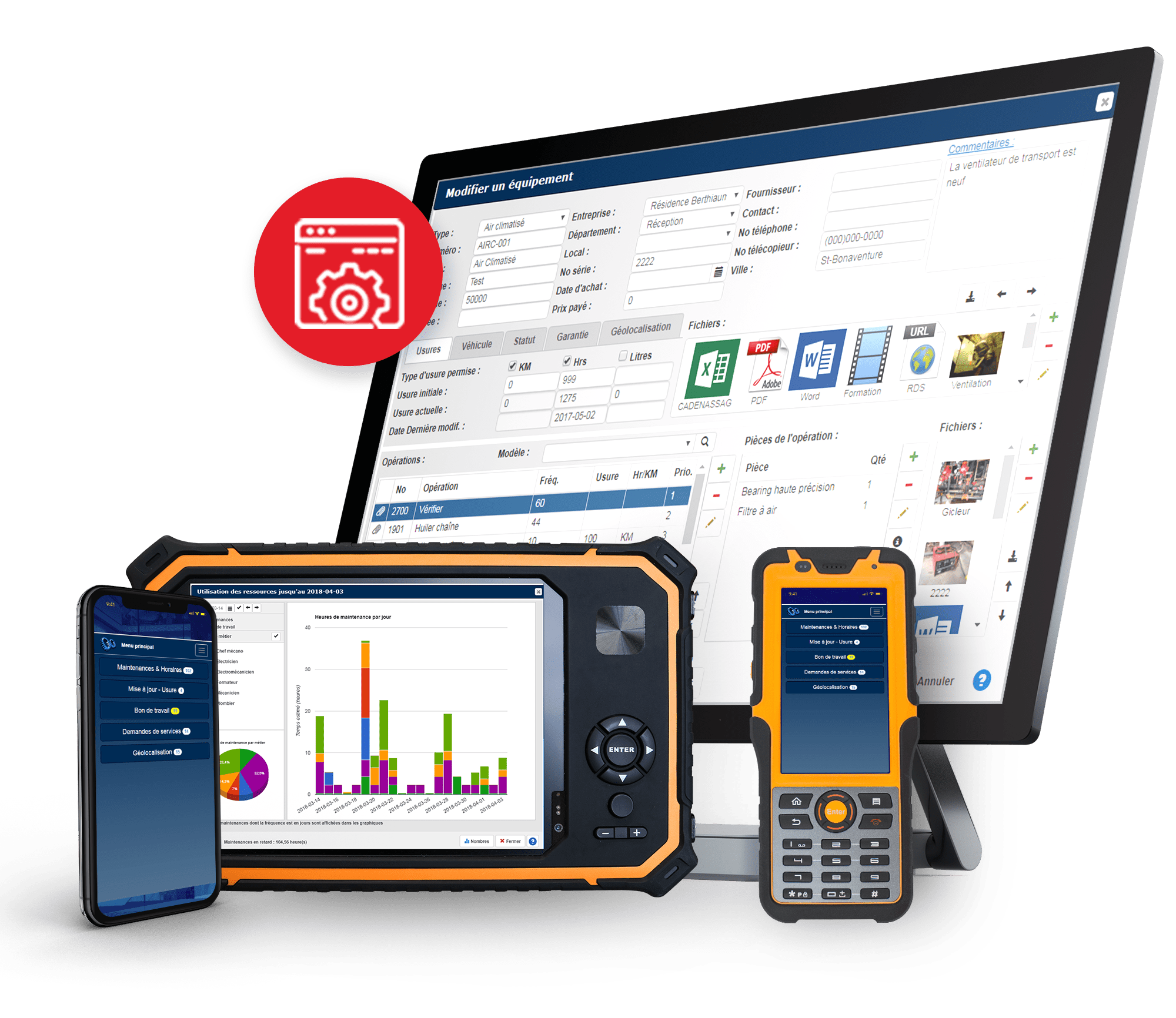 Try now!